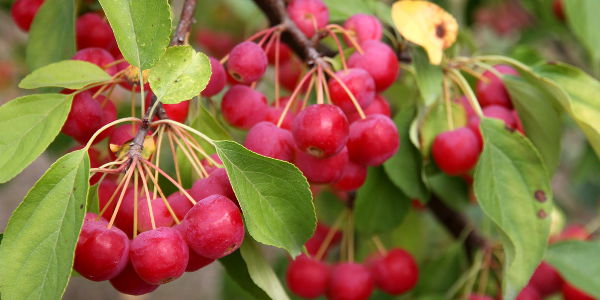 Links

meinbezirk.at, November 2014
Naturparke Steiermark, November 2014
Veranstaltungskalender Steiermark, November 2014
Regionaljournal 3.11.2014
Graz isst Graz, Facebook, November 2014
Dans l'Avesnois, le pré-verger n'a pas dit son dernier mot
French Pomologic Union

www.patrimoinefruitier.org/3.aspx?sr=0
French Pomologic Union, founded in 2009, is an NGO of which aim is to contribute to preservation and valorisation of the entire French fruiting heritage (fruit species and varieties) as well as knowledge, skills and associated traditions.
French National association 'Croqueurs de pommes'

www.croqueurs-de-pommes.asso.fr/
The French national association 'Croqueurs de pommes' (that we can translate in "apple munchers") is active to preserve local fruit varieties endangered in France (federation of 64 local associations representing around 8,000 members). Its main activities are pomology (knowledge of fruit varieties) and fruit tree (pruning, grafting, care).


Aquitaine Regional Plant Conservatory
The Regional Plant Conservatory of Aquitaine, founded in 1979, intents to preserve the plant heritage making plant inventory, analysis of bibliographic archive holdings, plantings of local conservertory, and experiments with local varieties (rustic character, disease resistance, gustative interest…).


Association 'Vergers Vivants'
The association 'vergers vivants' ('alive orchards'), located in Franche-Comté (hillsides of Jura) and founded in 2006, aim to federate partners (communities, associations, farmers, inhabitants) who are working to preserve the local fruit heritage.


Pomology National Center
http://pomologie.ville-ales.fr/
The Pomology Center has the most of books published in the various countries of Europe and North America.

Thüringer Obstbaumschnittschule
The habitat orchard with 5,000 animal and plant species belongs to the most biologically diverse habitats in the whole Europe. The Thuringian Fruit Tree Pruning School (Thüringer Obstbaumschnittschule) strives to protect and cultivate this property.
CUB, Faculty of Horticultural Science, Department of Pomology
Barna es Fiai - Grandparents of fruit varieties
Ecological Institute for Sustainable Development
Biokontroll Hungária Nonprofit Kft.
Ministry of Rural Development
NÉBIH – National Food Chain Safety Office
NORDGEN – Institute under Nordic Council of Minisrties
Danske Pomologier / Poul Hansen
Pometet – Department of Plant and Environmental Sciences/Copenhagen University
Old fruit varieties
Gartnerirådgivningen – Horticultural Advisory Service
The Orchard / Jørgen Vittrup

Projekt Global Fruit: Plattform Obstbau-Pflanzenschutz
Seed Savers Assocation in Central Europe
The Austrian Ministry of Life
Autrian Horticulture Society
Verband der Tiroler Obst- und Gartenbauvereine – "Grünes Tirol"
The Education and Research Centre Klosterneuburg
Fruit varieties database
The Society for Nature Conservation Germany (NABU)
Research Centre for Arboriculture Bodensee
Traditional Orchards in Europe
Association for Arboriculture, Horticulture and Landscape Management Baden-Wüttemberg