Corvinus University of Budapest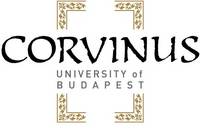 The history of the university reaches back to 1853, when Dr. Ferenc Entz, a medical doctor, established a School for Practical Gardening. The school came to its present location in 1876. From that time on, the level of training at the Institution has been developed and altered constantly, along with its structure and name. By means of a resolution adopted by the Hungarian Parliament, the University took on the name "Corvinus University of Budapest" as of 1 September 2004.
Corvinus University of Budapest (CUB) defines itself as a research university with high quality education activities. Scientific results of our academics are competitive by international standards. In domestic higher education, CUB plays a significant role in the determination of quality and its improvement. More than 17.000 student attend our university; the number of our Ph.D. students exceeds 300. Furthermore the University is active in adult education.
Seven faculties at Corvinus University
Corvinus University of Budapest comprises seven faculties: The Faculty of Business Administration; The Faculty of Economics; The Faculty of Social Sciences, The Faculty of Food Sciences, The Faculty of Horticultural Sciences, The Faculty of Landscape Architecture.
The Faculty of Horticultural Science became one of the prominent places of European horticultural teaching during the past 150 years. Currently, there are more than 2.000 students enrolled in the Faculty of Horticultural Science under B.Sc. and M.Sc. training, from Hungary as well as neighbouring countries, such as Serbia, Romania and Ukraine.
The Department of Pomology offers several courses; most important are Fruit species and cultivars and Orchard management. Besides there are optional subjects, such as Pruning methods, Old fruit cultivars, Ecological farming, etc. The Department of Pomology carries out research in the following areas:
1. Biological bases of fruit cultivation, cultivar value research;
2. fruit breeding, research of gene sources, heredity research;
3. inner content and food quality research of fruits,
4. evaluation susceptibility/resistance of apple cultivars to apple scab and fire blight.
Research activity is located on a field of more than 15 ha. Within this, a genebank holds approximately 460 accessions (pome and stone fruits, small fruits, wild species) most of them are registered with the European genebank organisation (IPGRI). The Department holds research co-operations with 14 universities and several research institutes all over the world. Hungarian fruit growing farms are also involved in our projects.
Staff consists of three professors, two senior researchers, five colleagues holding a Ph.D degree, five Ph.D students and four assistants.